Projects
Renovation and expansion of football stadium for the NCAA Horned Frogs
Texas Christian University
Fort Worth, TX, USA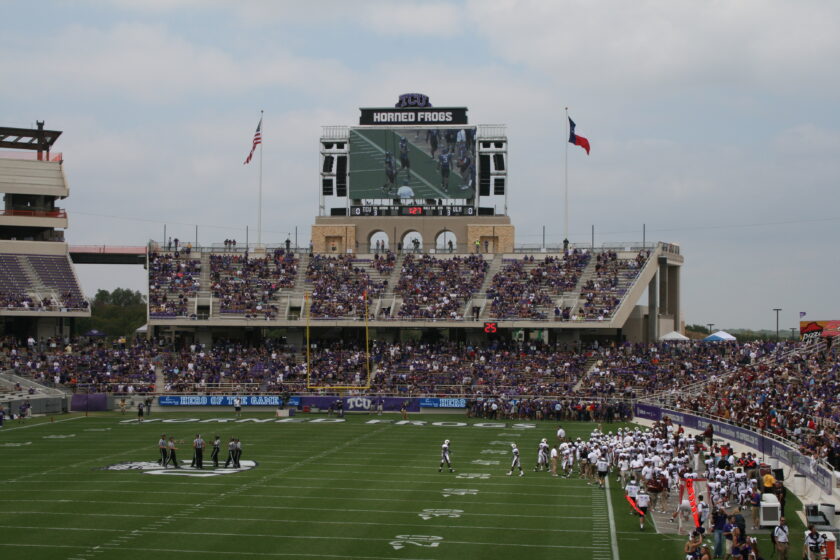 Amon G. Carter Stadium Expansion
The expansion of Texas Christian University's Amon G. Carter Stadium seating was completed in phases and included concourses, a club lounge, suites, and a press level. The existing lower bowl was re-seated and re-aisled to provide more premium seating. Every seat in the 45,000-seat stadium is now closer to the field.
Salas O'Brien provided design for sound reinforcement, clubs/suites audio-visual, in-house cable TV systems and infrastructure for broadcast, LED displays, scoring and timing systems, officiating systems, telecommunications infrastructure, security systems, room acoustics, and noise and vibration control for the expansions in 2012 and 2019.
Services
Construction Cost
$164 million
Project Partners
HKS, Linbeck
There's not a nicer facility in America. There might be bigger stadiums, but none finer. Everyone who has toured the stadium has been blown away.
Chris Del Conte
Athletic Director, Texas Christian University