Projects
Transformation of historic theatre for immersive worship
Brooklyn Tabernacle
Brooklyn, NY, USA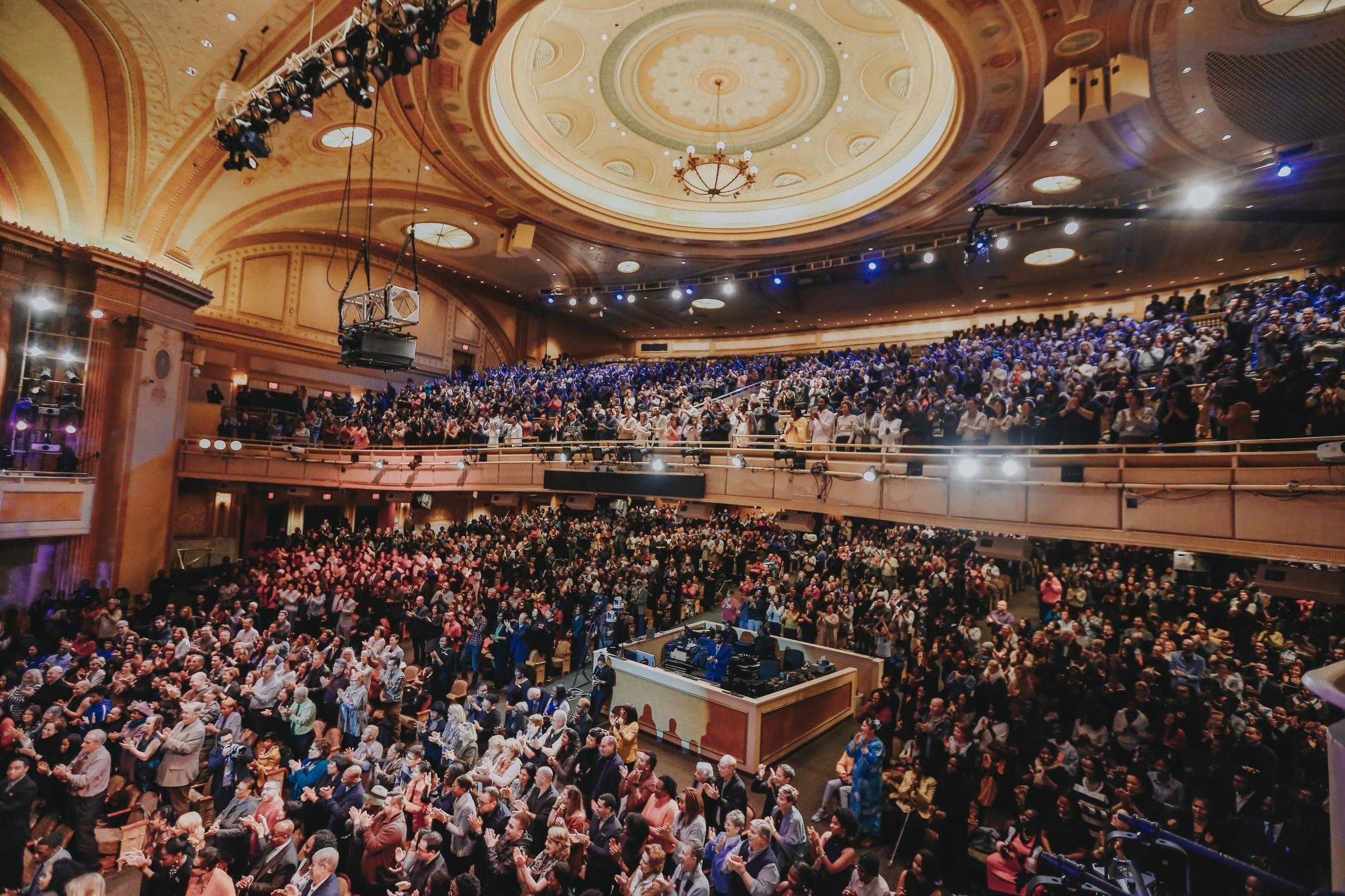 Brooklyn Tabernacle Historical Renovation
Brooklyn Tabernacle is well-known for its Grammy-award-winning choir. It's also famous for connecting with people from all walks of life.
Salas O'Brien worked with Brooklyn Tabernacle in 2002 when they restored the Loews Metropolitan Theatre Brooklyn as their new home. The 1918 theatre had once been the largest theatre for live performances in North America but was abandoned and fell into disrepair. We worked with the church to help lovingly restore their 4,000-seat theatre.
When the church sold the airspace above it, we provided acoustics, audio, video, lighting, and theatrical consulting to update the main sanctuary and ensure that any buildings that might go above would be isolated. In addition, we provided an interim design of technologies so the room would function well while the stagehouse was sealed off during construction. We then developed the design for the future stage configuration and made updates with an eye to the future.
Subsequent projects have included acoustics and technology for children's spaces, including a gymnasium, youth worship, and chapel.
Services
Project Partners
Kostow & Greenwood
Project Photographer
Michael Archibald