Sustainable Impact
Real progress for a more sustainable future
At Salas O'Brien, we proudly state that we are engineered for impact. This is more than a marketing tagline—it is a philosophy for the experience we strive to deliver every day.
Our team of nearly 2,500 employee-owners applies cutting-edge solutions to help organizations across North America establish and achieve critical sustainability goals while reducing operating costs and GHG emissions.
We are proud to be part of a global sustainability movement
Making the world a better place is core to who we are and is a philosophy that starts at the top.
Darin Anderson, Chairman and CEO, appeared as a special guest on the Real Leaders Podcast. He discussed the environmental ethos upon which Salas O'Brien was founded and resulting sustainable impacts, advice for CEO's contemplating employee ownership, how a people-focused culture can create lifetime employees, and more. Listen to the podcast.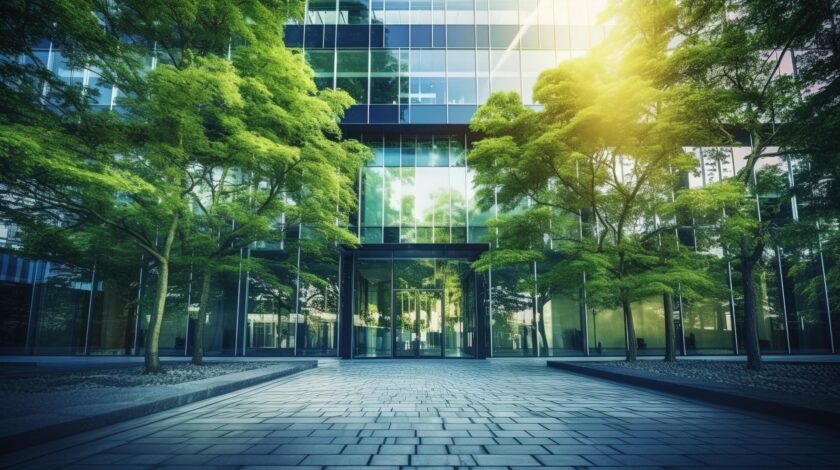 Companies around the world are stepping up their efforts to address climate change.
The built environment contributes to over 40% of annual global CO2 emissions, so improvements in building efficiency make a huge impact. This article shares how organizations can get started through real-world examples. Read the article.
Our impact extends beyond our client work, to our team members and communities.
Our 2022 Annual Report provides a comprehensive recap of our growth and continued dedication to advancing the human experience through the built environment. View the report.
The demand for clean energy, sustainability, and decarbonization is definitely accelerating quickly. I'm glad corporate decision makers are seeing that it makes sense—that there is an ROI and it's also the responsible thing to do.
Darin Anderson
Chairman and CEO
Project Highlights
Applying knowledge and expertise for a lasting, sustainable impact
Edwards Air Force Base Photovoltaic & Battery Storage Program
Salas O'Brien partnered with the U.S. Department of Defense on one of the largest photovoltaic-battery storage facilities in North America at Edwards Air Force Base in California, providing feasibility studies, engineering, and facilitating the energy resiliency development enhanced-use lease (EUL) to make it viable. Read more.
Miami University's Path to Carbon Neutrality
Our team led Miami University in Ohio's geothermal campus conversion. Over a 10-year timeline, the university reduced their annual campus energy bills from $12 million to $5 million with 25% percent growth in campus square footage. Read more.
Waxdale Facility's Low Carbon Energy Master Plan
Salas O'Brien is providing energy analysis, economic analysis, and carbon emission reduction models to take SC Johnson's Waxdale facility, the company's largest manufacturing operation worldwide, to near carbon zero status. Read more.
SunTrax Autonomous Vehicle Facility
We provided comprehensive MEP design, primary power distribution systems, and central plant to support safe testing of emerging EV and autonomous vehicle technologies in controlled, simulated environments for Florida's 100,000 square foot SunTrax facility. Read more.