News & Insights
Varo joins Salas O'Brien
Varo joins Salas O'Brien as the first manufacturing firm to join the company.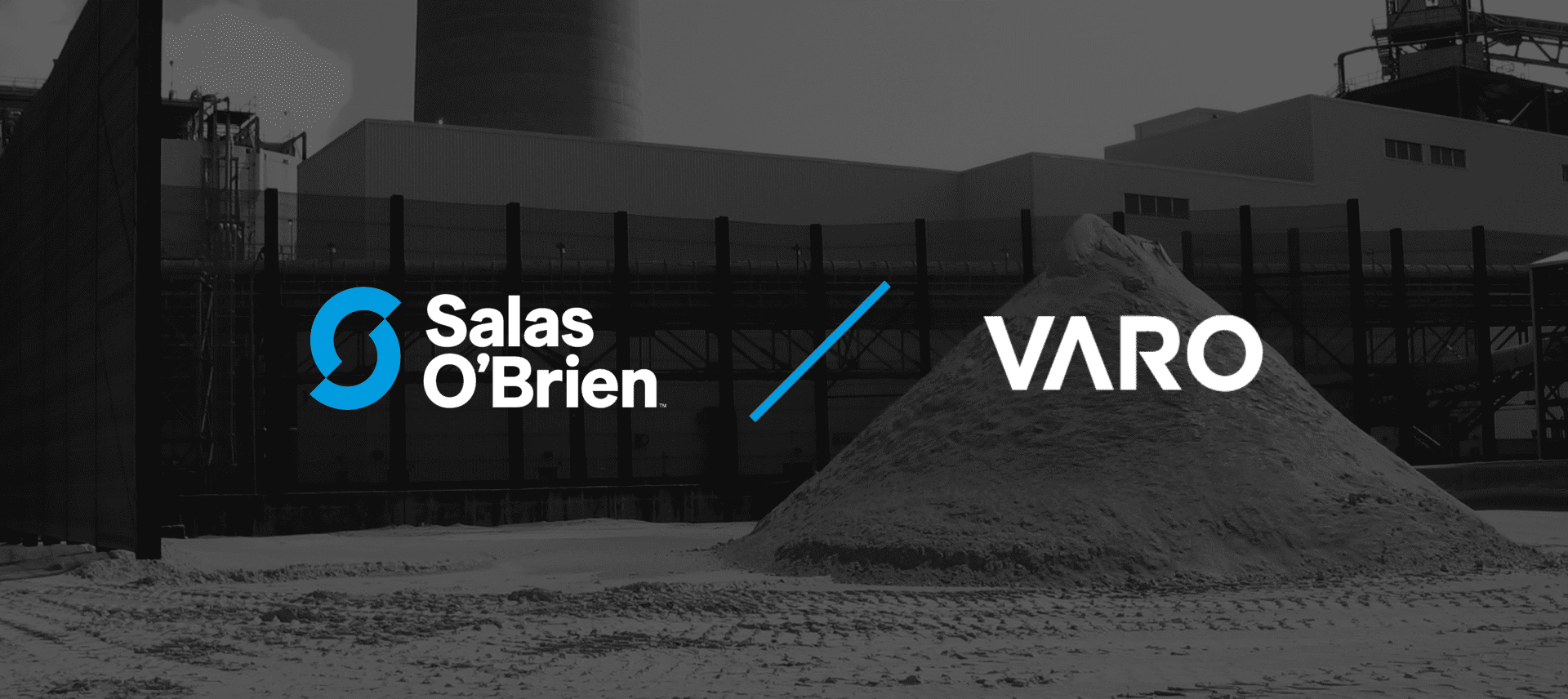 Varo joins Salas O'Brien, expanding our technical excellence in manufacturing and critical environments
We have some exciting news to share with you: Salas O'Brien is expanding to Ohio! We have merged with Varo Engineers, creating a combined firm with 16 offices and 460 employee-owners.
The merger was shared late last week with the Varo and Salas O'Brien teams. Because Salas O'Brien is a 100% ESOP company, owned by all its team members, each Varo team member will become an owner of the combined firm.
I am thrilled that we have brought together two outstanding firms and that each Varo team member will be a new employee-owner of Salas O'Brien. From the moment we began meeting with Varo's leaders, we knew that together, we would create an even stronger and more diverse organization with greater opportunities for our team members and the ability to serve our clients even better with improved technologies, increased service capabilities, and an expanded geography for our national clients.
Darin Anderson
Chairman and CEO, Salas O'Brien
Joining Salas O'Brien is a huge opportunity for the Varo team to shine by expanding our work to new areas of the country. Salas O'Brien's strength and resources will allow us to serve our current clients better than ever, while keeping the regional decision-making and accountability that have been instrumental to our success.
Tim Burnham
CEO, Varo
Under Tim Burnham's leadership as managing principal, all Varo team members will remain with the firm, and clients should expect the same service and decision-making from the same team members as before.