News & Insights
Adaptive reuse revolution – how technology is reshaping the future of existing buildings
Salas O'Brien, with teams specializing in consulting and engineering for adaptive reuse transformations, shares six strategies forward-focused clients use to change the dynamic of their spaces.
As older buildings face stiff competition from their modern counterparts, property owners and architects search for innovative ways to revitalize and reposition these spaces. By leveraging technology, they can preserve the unique character of older buildings while creating new user experiences.
Six technology strategies building owners can use to reposition a building
Strategy #1
Strategy #1
Use video technology to rebrand the building quickly
There was a time when LED displays were reserved for performance areas or as a billboard outside of a venue, but falling costs have made them more accessible to use architecturally.
Video mesh, architectural LED, and environmental projection make it possible to change the very skin of a building both internally and externally. Salas O'Brien sees this most often in our venue work where a building can change its brand for each event. What once took large-scale printed materials and teams of labor can now happen more comprehensively with less effort from a production booth.
Enterprise Arena in St. Louis was one of our first clients to implement this concept by adding interior and exterior LED displays designed to rebrand the arena. Display and lighting technology lets the arena change the environment and create anticipation as people enter the space. It also produces revenue-generating opportunities for sponsorships through content.
We worked with the architect, Populous, and Climate Pledge Arena in Seattle to integrate LED into the ceilings, transit areas, concourses, and other architectural elements, so there is motion throughout the space and the experience changes based on the event.
Strategy #2
Strategy #2
Transform mundane spaces into cultural experiences with light and displays
Whitacre Tower, the headquarters for AT&T in Dallas, once featured a plain concrete plaza. Today, it has become a favorite tourist destination thanks to high-tech installations that make up the AT&T Discovery District.
The eight-story high-resolution LED screen and interactive art installation "Aurora" have transformed the plaza into a cultural hub. The lobby's redesign, featuring LED video walls, color-change lighting, and a glass facade, creates a seamless flow between the plaza and the building. The district now offers high-speed Wi-Fi, interactive digital kiosks, smart lighting systems, event audio systems, and a digital wayfinding system, creating a vibrant cultural experience.
The design and implementation of the project were a collaboration between AT&T, Gensler, the Beck Group, Hargreaves Jones Landscape Architecture, Salas O'Brien, and Ford Audio-Video. Now a space people once drove past is a destination.
Strategy #3
Strategy #3
Use technology to facilitate different uses in the same space
St. Andrew Methodist Church in Plano, Texas, has a beautiful, traditionally-designed worship center created for choral and orchestral music. However, the church faced a unique challenge as its contemporary service began to outgrow its space in a different part of the campus. Rather than build a second sanctuary, the church wanted to bring the contemporary service into the main sanctuary without compromising the traditional service.
In collaboration with GFF Architects, Salas O'Brien implemented environmental projection and LED lighting to transform the space while still highlighting the architecture. A modular LED wall that can be assembled and disassembled between services maintains the integrity of both worship experiences.
These technologies create two completely different experiences when entering the facility.
Strategy #4
Strategy #4
Open lower-tier spaces with digital windows
Using video can create digital "windows" and make uninspired spaces feel open and connected.
For example, the Buffalo Wild Wings Club at US Bank Stadium uses rear projection to create digital windows with three 20′ long fixed projector views of the field. The result is a venue which offers fans more affordable and engaging seats that feel close to the action.
At Climate Pledge Arena, architect, Populous, paid careful attention to "the spaces between the spaces."  Combining custom video displays and natural elements makes underground walkways feel above ground.
Strategy #5
Strategy #5
Leverage sensors, automation, and connected devices
Smart buildings are the next generation, equipped with advanced technology to function more efficiently and effectively than traditional buildings. These buildings use a range of sensors, automation systems, and connected devices to gather data on energy usage, environmental conditions, and occupant behavior. This data is then analyzed to optimize building performance, reduce energy consumption, and improve the occupant experience.
With smart building technology, building managers can remotely control building systems, monitor energy usage, and identify potential problems before they become major issues. As a result, smart buildings offer a range of benefits, from reducing operating costs and improving sustainability to enhancing occupant comfort and productivity. As technology advances, the potential for smart buildings to transform how we live and work is enormous, and the technology not only makes buildings more efficient, it also communicates a future-forward position in the marketplace.
Strategy #6
Strategy #6
Enhance digital backbones and increase wireless bandwidth
We are increasingly dependent on wireless technology, requiring more and more bandwidth to work, communicate, and interact with our environment. Building owners can incorporate more robust wireless technology to improve connectivity and enhance user experiences.
The renovation of the Gant Science Complex at the University of Connecticut transformed an existing workhorse of a building into a cutting-edge STEM and research building. In addition to transforming the mechanical, electrical, and plumbing components, Salas O'Brien worked to redesign the university's data center to enhance capacity—while remaining in use. We designed all new services out to the site, separate from the existing locations. Doing so allowed us to back feed the existing data center, taking only redundant portions offline and allowing for fully continuous operations.
Technology has opened a world of possibilities for repositioning older buildings and creating new experiences within their spaces. By incorporating elements like LED lighting, environmental projection, and interactive installations, architects and building owners can breathe new life into these structures while preserving their unique character. The innovative strategies outlined above are just a few examples of how technology transforms how we interact with and experience the built environment.
For media inquiries on this article, reach out to Stacy Lake.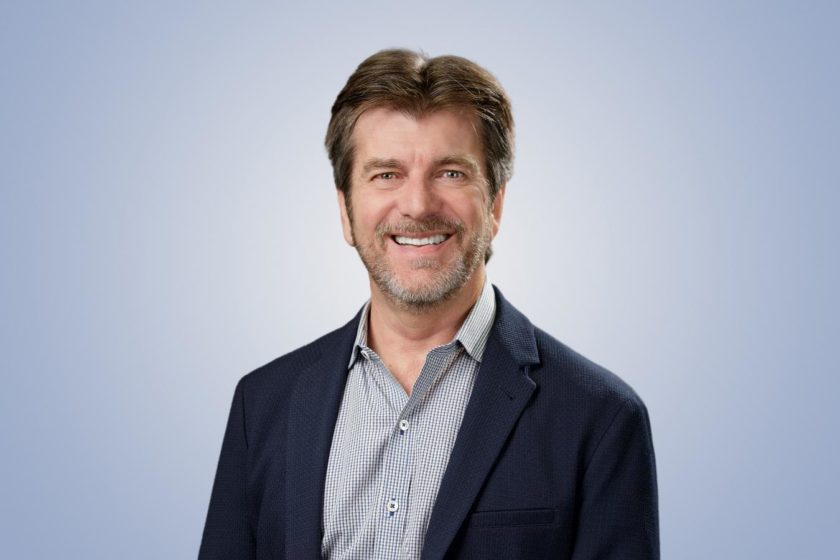 Craig Janssen, LEED AP
Craig Janssen, LEED AP helps leaders navigate audience engagement and technology shifts. A theatre space and technology designer for high-attendance venues, Craig has led thousands of group discovery and design meetings touching well over 10 billion in construction dollars for the spaces where people gather to share experiences. He leads the acoustics, theatre, and technology team for Salas O'Brien and serves as a Managing Principal. Contact him at [email protected]
Felix Zayas, RCDD, TLT, CWNA, DCDC, NTS, CTS
Felix Zayas has extensive knowledge of current technology standards and practices. He is a proponent of coordination and provides clear communication. As a valuable member of Integrated Project Delivery, Felix has led technology design for healthcare facilities, commercial facilities, higher ed and K12 facilities, technology equipment projects, and infrastructure projects. He applies logic to structure concepts, ensuring a practical approach. Felix serves as a Vice President at Salas O'Brien. Contact him at [email protected]