News & Insights
Savings, resilience, and sustainability: the electrification of healthcare facilities
Healthcare facilities are moving from technologies that rely on fossil fuels to more sustainable alternatives—electrification—to create the next leap forward in efficiency, cost savings, sustainability, and resilience.
Salas O'Brien is helping our clients create a future where healthcare facilities are not only cost-effective and resilient, but also environmentally friendly.
By transitioning to all-electric systems these facilities can save money on operations, bounce back from power outages, and reduce their carbon footprint. This article explores the current drivers in consumption, popular strategies for electrification, and possibilities of the transition.
Current energy patterns and drivers of consumption in healthcare facilities
Healthcare facilities—especially hospitals—require large inputs of energy to operate.  Because they run on a 24-hour cycle, every day of the year, these facilities were early adopters of energy-saving technologies, such as LED lighting, high-efficiency HVAC systems, and building energy management systems (BEMS).
Regardless, the demand for energy continues to grow.
According to the U.S. Department of Energy's Energy Information Administration, hospitals account for approximately 5% of total energy consumption in the U.S. and the American Society for Healthcare Engineering (ASHE) projects that the energy consumption of healthcare facilities will increase by over 50% in the next decade, largely due to the advanced use of medical equipment and the rising demand for air conditioning and heating.
One way hospitals generate heat for their facilities is by burning fossil fuels through on-site combustion, which brings the unwanted result of releasing carbon dioxide. While regulations for sustainability vary based on governance, the U.S. Department of Health and Human Services is calling for hospitals and healthcare systems to reduce greenhouse gas (GHG) emissions by half by 2030 and reach zero emissions by 2050 which will require changes to how hospitals currently get their energy.
This move to decrease GHG emissions paired with a need to control rising energy costs is prompting many healthcare facilities to explore electrification as a sustainable solution.
What is electrification?
Electrification involves powering end uses with electricity instead of fossil fuels and is applied as part of an integrated decarbonization strategy that results in increased energy efficiency, decreased carbon emissions, and lower life cycle operations costs. This shift provides options to access energy from clean and renewable sources, like the sun and wind, or even ultra safe nuclear with micro modular reactors (UMMR).
Electrification isn't just more sustainable and cost effective across its lifecycle, it can also provide resiliency against infrastructure failures with investment and design care.
Benefits driving the trend to electrification of healthcare facilities
Electrification has multifaceted benefits, including:
Operational cost savings
About half the site energy in a typical North American hospital comes from burning natural gas, which is used to preheat fresh air, humidify, sterilize, and power kitchens and food prep facilities. But fossil fuels like natural gas are subject to price volatility and supply disruptions.  Electrification strategies can lower the cost of the energy and can help manage peak loads. If using battery energy storage systems, it can also decrease the overbuilding of required generator assets to cover non-code required loads.
Generally throughout the U.S. the electrification systems needs to be ~2.7x more efficient than the fossil fuel (NG) alternative to be break even from a cost perspective.
Resiliency
Increasing infrastructure failures across North America are prompting healthcare facilities to seek new solutions to build resilience beyond standard generators. Healthcare facilities can benefit from strategies such as photovoltaics, battery energy storage systems, and microgrids, each of which can help to ensure the continuity of operations during emergencies and natural disasters.
Sustainability
Moving away from emitting sources can help to reduce the carbon footprint of healthcare facilities and promote sustainability. When electricity is generated from renewable energy sources such as wind, solar, and future UMMR, GHG emissions are reduced. This not only contributes to a more sustainable future, but also positively impacts the healthcare system's reputation in the marketplace and supports achievement of climate-related pledges and goals.
Popular electrification strategies for healthcare facilities
Photovoltaic (PV) systems
Photovoltaic systems, also known as solar panels, convert sunlight into electricity. While healthcare facilities can't depend exclusively on PV systems, they can be an effective part of the mix to lower energy costs and reduce a facility's carbon footprint.
Parking structures can create prime opportunities for integration of PV systems. Salas O'Brien worked with the West Los Angeles Veterans Administration Medical Center providing civil, electrical, and structural engineering to optimize their existing PV system through relocation and reinstallation across canopy carport structures.
New PV systems require photovoltaic arrays, inverter equipment, power/control cabling, and "net"-metering switchgear. Our team supports integration in a code-compliant and architecturally-coordinated manner.  We also assist healthcare facilities in realizing the benefits of incentive programs for solar energy.
Battery energy storage systems (BESS)
Energy storage systems allow healthcare facilities to store electricity generated from renewable sources, such as PV systems, for use when it is needed. This can help provide a reliable and stable source of energy, even during periods of low renewable energy generation, and can also help to reduce the facility's dependence on the grid.
While a BESS won't currently replace the need for an emergency generator in a hospital, it can substantially reduce the size of the generator.
Microgrids
Microgrids are small-scale, localized power systems that can operate independently or in conjunction with the larger electrical grid. During power outages and other disruptions to the main electrical grid, they can be operated in "island" mode independent of the serving utility's grid.  Microgrids can also provide a more cost-effective and sustainable energy solution, as they can be designed to use a mix of energy sources, including renewable energy, storage systems, and on-site generation.
Microgrids can supplement normal power for different types of healthcare facilities in the following ways:
Skilled Nursing Facilities (SNF)

100% back-up of normal approach

Medical Office Buildings (MOB)

100% back-up of normal approach
Battery backup systems

Hospitals

Reconfigure existing distributed energy resources (DER's) as part of a new microgrid (normal power)
Reduces the size of the generator and uses more green sources of energy
Follow code updates for microgrid as energy point score (EPS)
Salas O'Brien is working with Kaiser Permanente on their first new hospital with a microgrid. The hospital's seven-story medical patient tower and central utility plant include 1.75 megawatts of on-site power generation and provision for photovoltaic and battery connection.
We designed the hospital with low-voltage DC lighting systems with Class 2 wiring, which eliminated the need for 5.6 miles of 3/4-inch conduit and 4.5 miles of metal-clad cables. This maintained optimal energy efficiency and saved about 3,500 hours of installation manpower. The systems were the first-ever reviewed and approved by the California Department of Health Care Access and Information to use DC lighting on the patient care floors. The client has adopted DC lighting as a standard for all upcoming hospitals and medical office building projects.
Electric vehicles (EVs) charging infrastructure
Healthcare facilities can encourage staff, patients, and visitors to switch to EVs by installing charging stations on-site. Doing so not only reduces the organization's scope 3 emissions, but also generates additional revenue for the organization and improves its reputation as a green and sustainable entity.
At Salas O'Brien, we have extensive experience in EV infrastructure. In California, Title 24 requires EV charging stations for all new construction projects, including healthcare facilities. Most projects open with a designated number of charging stations while including provisions for additional stations to be added in the future. Fast EV charging stations have become increasingly common, providing high-power charging in a short amount of time.
In addition to providing a sustainable and revenue-generating solution for facilities, EV charging stations can also play a role in supporting the electricity grid. Some EV charging stations are served as a virtual power plant (VPP).  EV charging stations equipped with bidirectional charging capabilities can be used to discharge electricity from EV batteries back to the grid during peak demand periods, supporting grid stability.
Barriers to electrification in healthcare facilities
Despite the benefits of electrification, there are some barriers to making the change that facilities should be aware of before moving forward:
Initial costs
For existing facilities, transitioning to new energy systems may require significant investment. Healthcare facilities can have complex and interdependent energy systems, and integrating new energy technologies with these systems may require upgrades to the existing electrical infrastructure to ensure compatibility with new technologies and to accommodate increased demand.
Regulatory environment
There are a variety of local, state, and federal regulations that govern the use and generation of energy in healthcare facilities. These regulations can vary widely from region to region. Navigating these regulations can be difficult, particularly for healthcare facilities that are new to energy generation and management.
Equipment manufacturers
Equipment utilized in State of California hospitals require seismic certification which may involve shake table testing of the equipment—a process that evaluates the resistance of non-structural components to earthquake events. This certification verifies the equipment's capability to remain operational after a seismic event. HCAI/OSHPD regulates the seismic resistance of items critical to the operations of healthcare facilities in the State of California.
Making decisions for the future
Interested in exploring electrification as a strategy to support your facility's goals for cost savings, power resilience, and sustainability?
Salas O'Brien has a deep track record in working with healthcare systems on long-term transition plans for their infrastructure. We help you communicate your plans with trustees, administration, providers, and the community highlighting the financial and sustainability benefits while explaining implementation.
Want to talk further? Contact us.
For media inquiries on this article, reach out to Stacy Lake.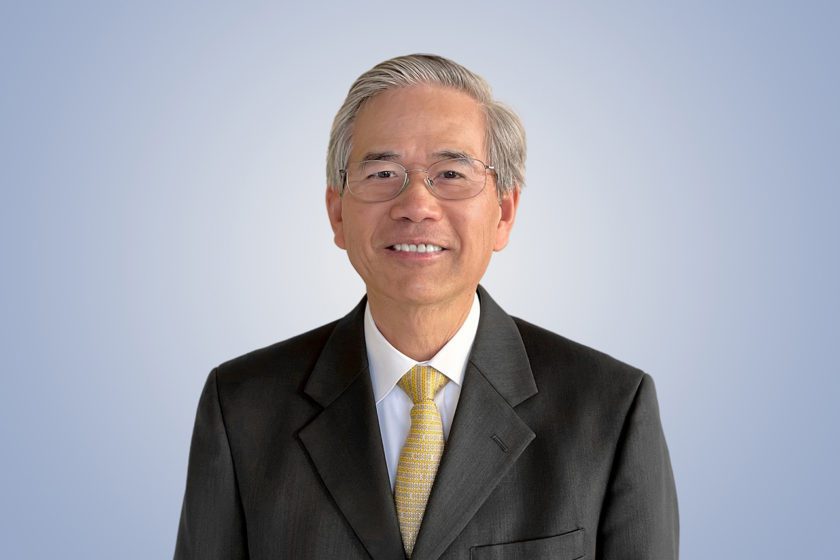 Duc Bui, PE
Duc Bui is a leading provider of electrical engineering solutions and an innovator in using low voltage DC power for LED lighting to create exponential savings for clients. He holds a US Patent on Direct Current Power Delivery System. Duc specializes in healthcare facilities and Pharmaceutical facilities with a strong presence in California serving large corporations such as Kaiser Permanente, Abbott Vascular, Tenet, University of California Irvine, and the University of Southern California. Duc serves as a Principal for Salas O'Brien. Contact him at [email protected].
Roy Lopez, PE
Roy Lopez has over 30 years designing healthcare facilities. He has spent most of his career in California known worldwide as having the highest compliance standards in building design and construction to ensure patient safety and care. A leader in the design community, Roy is active in HCAi (previously OSHPD) and a former Electrical Engineer on the Hospital Building Safety Board (HBSB). Roy serves as a Principal for Salas O'Brien. Contact him at [email protected].